Botanika Nature Residences offers a spacious ± 2.6-metre deep balcony so you can enjoy the outside world in the comfort of your own walls.
Being exposed to the outdoors is beneficial to our physical and mental health. It could potentially increase our creativity, relieve our boredom, and connect us with nature. Unfortunately, not many condo units can afford to give their clients this type of luxury.Filigree, a top-end residential property developer, knows the importance of thriving outdoors. Its flagship project, Botanika Nature Residences, a low-density residential enclave in Filinvest City, Alabang, has a new tower that features what could be the country's biggest and deepest lanais ever offered in a condominium development.These spacious lanais promise a seamless transition between indoor and outdoor space so you no longer have to worry about not having enough outdoor area.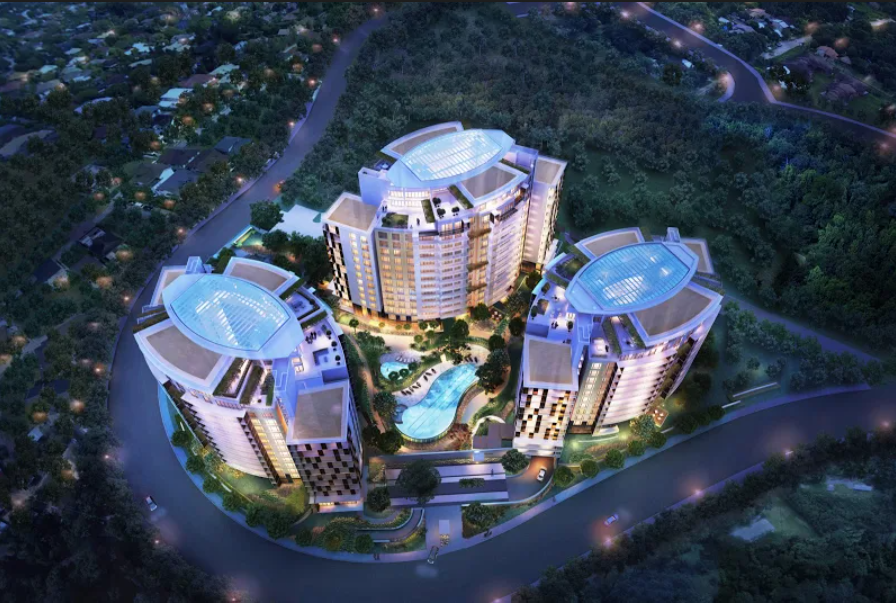 For starters, lanai is a Hawaiian term that describes a specific type of an enclosed porch made with concrete or stone floor. What differentiates lanais from sunrooms and other types of balconies is the fact that people still feel that they are not inside their houses without actually having to come out.In Tower 2 of Botanika Nature Residences, people can get the most of lanai living because residents will be able to get the following:• Bringing the outdoors in: Residents who love the outdoors will have the opportunity to enjoy a longer time outside with ± 2.6 metre deep lanais featured by the majority of the units at Tower 2. With such space, boundaries between the units and the outside world are no more. Set up a table, have a mini barbecue party, or invite your loved ones over to stargaze; these are all possible in Botanika's new units!• New special unit offerings: Tower 2 did not only improve its outside features. The tower also has four-bedroom bi-level units which will provide more spacious units with higher ceilings.
Filigree also prides itself on being able to involve renowned Filipina interior designer Tina Periquet in the project. Her designs have paved the way for Botanika Tower 2's efficient unit layout and space planning.The new units aim to give their residents a place where necessities are being met every day. They are built with future-ready features like a foyer that serves as a sanitation buffer area before entering the actual unit and an en suite toilet and bath for all rooms.There is also a Garden Atrium with more green spaces so people can get a break from the busy city. Residents may also delve deep into their senses and loosen up at the Sky Lounge where the views are spectacular and homey at the same time.
Living inside condos should not stop you from being active; a place with more safe spaces outside, quality indoor features, and clean spaces should be more than enoug
h to let your search for the perfect home be over. Invest in your next home at Botanika Nature Residences. Everything you'll ever need is here.
Source: Tatler